"Creativity doesn't wait for that perfect moment. It fashions its own perfect moments out of ordinary ones." And one such moment is here to incite your creativity – OCLF Blogging Competition.
Email us your entries at bloggers@oclfnagpur.com
Choice of Topics for Blogging Contest:
Below 30 Years:
Drama in literature: cause or effect
Social relevance of literature
Literature and its implications in performing arts
Above 30 Years:
Literature: connecting races
Literature and history, interchangeable
Literature challenging or encouraging stereotypes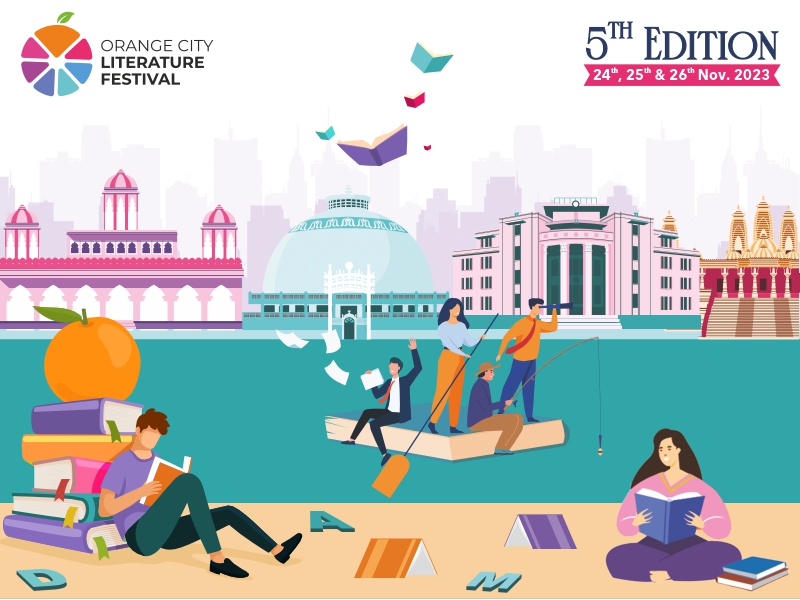 Prizes:
Top 2 entries will awarded, in order of performance, with the prize money worth INR 5,000 & INR 3,000.
An opportunity to have your name published on the OCLF website and social media handles.
Their names will be announced on the OCLF forum by the esteemed guests during the event.
Winners will receive blogger certificates along with the prize money from OCLF Nagpur at the end of the festival.
All the Participants will get the certificate of participation in soft copy.
Dates:
The last date to submit your entries is 22th November 2021. Winners will be announced during the inaugural session of OCLF 2021.