Nagpur city is the winter capital of the state of Maharashtra, with a population of 46,53,570. It has also recently been ranked as the cleanest city and the second greenest city of India.In addition to being the seat of annual winter session of Maharashtra state assembly "Vidhan Sabha", Nagpur is also a major commercial and political center of the Vidarbha region of Maharashtra. "
Nagpur is also famous throughout the country as "Orange City" for being a major trade center of oranges that are cultivated in the region. Nagpur city was established by prince of Gond tribe "Bhakt Buland" in first half of 18th century. Nagpur lies precisely at the center of the country with the "Zero Mile Marker" indicating the geographical center of India. It has 14 Talukas and 12 Assembly Segment Constituencies.
Prominent attraction at Nagpur: -
Deekashabhumi
Reserve Bank OF India
Orange City
Tiger Capital
Railway Station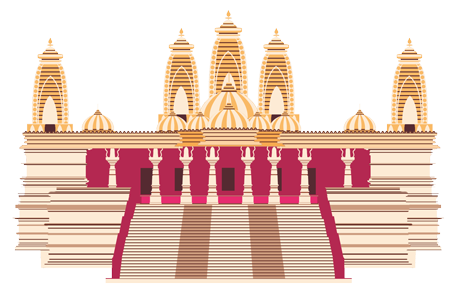 Ramtek has got Historic temple of Rama. It is believed that Ramtek was the where the Rama, the Hindu god,rested while he was in exile. According to Hindu Mythology the ashram of Hindu sage Agastya was situated close to the Ramtek. While the sages performed religious rites the demand used to disrupt their activities and slayed holy man. Rama was distressed to here about this, and took a vow to relieves the world from the demons.
The present temple is believed to have been built by Raghuji Bhonsale, the Maratha ruler of Nagpur in 18th century after his victory ove fort of Diogarh in Chindwara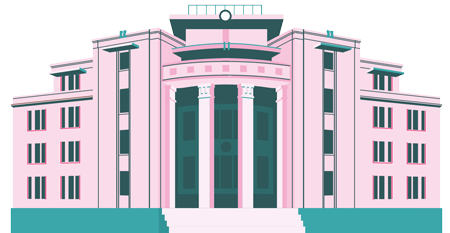 Nagpur Office of the Reserve Bank of India is its second office in the State of Maharashtra. It commenced its operations in 1956. The Main Office Building (MOB) was inaugurated on Septemeber 10, 1956. Today, the building has been included in the list of heritage buildings, The building houses Issue Department, Banking Department, Public Debt Office (Special Cell), Financial Inclusion & Development Department, Human Resource Management Department (including Audit, Budget and Coordination Cell), Consumer Education & Protection Cell (Complaint Redressal Cell), Esate Department, Department of Information Technology, Central Establishment Section (including Pension Cell) and Rajbhasha Cell.
The Additional Offie Building (AOB) was contructed in 1985. The Central Accounts Section, Department of Co-operative Bank Supervision and Market Intelligence Unit are located in this building.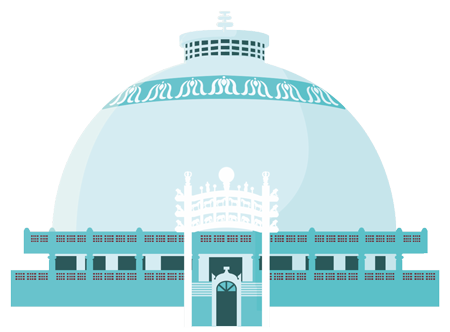 Deekshabhoomi is in Nagpur, Maharashtra, a location regarded as a pilgrimage center of Buddism in India. Millions of pilgrims visit Dekhshabhoomi every year, especially on Dhamma Chakra Pravartan Din ("Mass Conversion Ceremony Day") and October, the Memorial Day when Ambedkar converted to Buddism here. His final religious act was to embrace at the site. Deekhsha literally means 'act of ordaining' and bhoomi means the 'ground'. Deekshabhoomi means the ground where people got ordained as Buddhist.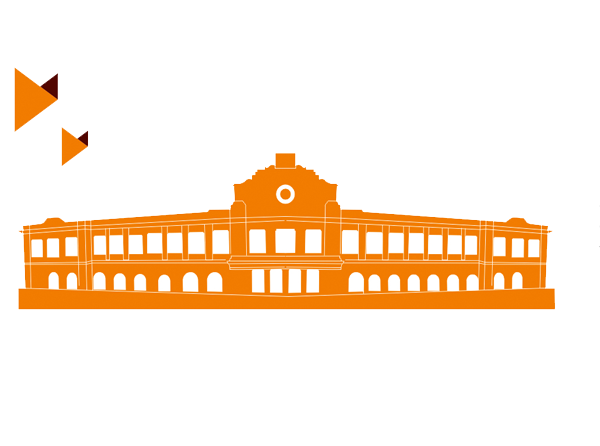 Nagpur Railway station is one of the oldest and busiest stations in Maharashtra, India. In 1867, Mumbai rail first connected to Nagpur. In 1881, Nagpur was connected to the Kolkata via the Nagpur State Railway of Chattisgarh. It was officially inaugurated on 15 January 1925 by then Governor Sir Frank Sly. Prior to 1924, the NAgpur Railway Junction Station was located east of its current location. Nagpur Juction Railway Station became a major tourist destination.