They say thoughts never sleep, never fail to fascinate and is the real magic that runs the world. If you have them, we are in search of you. Choose one or more of the topics listed below; send us a piece on any of the following one and win a chance to be published on OCLF social media handles and a pass to attend sessions at your very own OCLF Nagpur.
Email us your entries at bloggers@oclfnagpur.com
Writing prompt:
Please write a blog on any of the following topics:
Should art & Literature be recognized more academically?
The purpose of art.
How literature affects and reflects the world.
Is literature really Necessary Anymore?
How has art changed over centuries?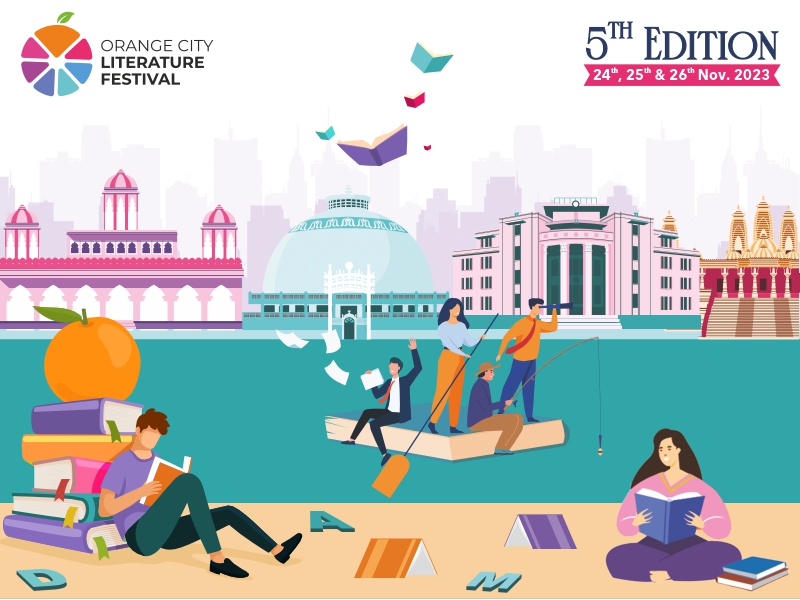 Prizes:
Top 2 entries will awarded, in order of performance, with the prize money worth INR 5,000/- & INR 3,000/-.
Their names will be announced on the OCLF forum by the esteemed guests during the program.
The best of all entries received will be published on the festival website and OCLF Nagpur social media handles.
The 5 top most promising entrants, in the order of performance, will be chosen to be official festival bloggers at OCLF Nagpur.
Winners will receive blogger certificates along with the prize money from OCLF Nagpur at the end of the festival.
All the Participants will get the certificate of participation in soft copy.
Dates:
The last date to submit your entries is 25th November 2020. Winners will be announced on 29th November 2020.