Literature festivals turn out to be the best way for making arrangements of the cultural pastime. Many Literature festivals are diverse enough that they can turn out to be initiatives in the form of mentoring schemes and partnerships with organizations.
Reasons why literature festival is important:
Language is no barrier to this new generation. In addition to being the beautiful celebration of an art form, a lit fest, apply Now for the best literature festival in India.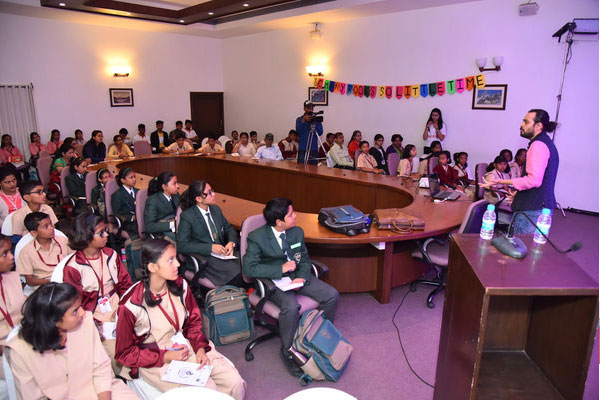 Chance to meet authors: The literature festivals are the perfect hub where you will get to meet the new authors. In addition to that, it also opens the way for the question and answers session. Also, a few authors attend the sessions, and you can meet them! Also, other wider-scale events can help in inculcating the knowledge in you. Literature festivals prove to be the pillar of elitism.
Exploring a lot of books: You will explore the range of books that highlight the stories of writers, poets, journalists. There are events like Talks and workshops, live performances, and they let you enjoy and relish the taste of authentic literature. Also, you can explore a range of subjects, including politics, society, and culture. Also, some books know utopia, dystopia, superstition, and magic.
Learning a skill: Literature festivals have interactive sessions and get a chance to meet authors that are focused on enriching experiences. The students will love the Poetry contests, drawing workshops that can inculcate a new learner interest. Also, the literature festivals make arrangements for the varied workshops centered on bestselling books. Sessions for children, from live readings to writing or drawing sessions, make sense. As a parent, you can also let your kids attend these sessions. They will become busy in these kid's events while you attend a session. Also, it can highlight the creative habits in children.
Making new friends & networking: Like-minded people will get the opportunity to along and spend some time together while sharing ideas. So, readers and writers can attend these literature festivals to explore the newly launched books by the authors.
Final words
Above all, literature festivals work as the no-judgment zone. It's the place that serves as an invitation to everyone to enjoy the atmosphere. Regardless of gender, sexuality, race, or religion, the literature festival will be the best place to spend happy moments for book lovers, poetry fanatics, and aspiring writers. Such literature festivals proves to be highly appealing to wide audiences. Also, they serve as the building bridges and links between different communities.
And spreading the same awareness and benefits, Orange City Literature Festival 2021 is all set to begin on November 26th with a 3 day annual event comprising impactful sessions with a concoction of ideas, thoughts, and perspectives. Get ready to explore a unique experience with OCLF 2021 in Nagpur, one of the biggest lit fest in India.