Literature – a fusion of words! Etymologically, it is derived from the Latin word 'Literatura', which means 'writing formed with letters '. By definition, it is a piece of writing with creativity, and it can be an artistic piece of written or even spoken material. And by essence, it is a work of creative imaginations in all its extensions, including poetry, drama, stories, screenplays, web series, journalism, and songs.
When you think about literature, what comes first to your mind? The majority may get caught up with the degree courses, BA in English Literature and MA in English Literature. But is this all literature about? No! Even when it comes to degree courses, there is a vast ecosystem comprising subjects like sociology, philosophy, language, media, history, and many more. Think about these subjects of choice, and you'll realize that the course takes you deeper into the essence of literature.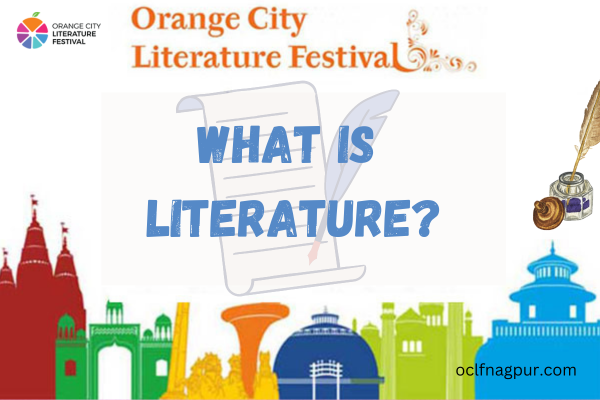 Similarly, when trying to figure out what literature is, there is a need to understand where literature takes you, how it helps you, and what role it plays in society. Explore the degree course subjects, expose yourself to different religions, embrace the evolving and changing lifestyle trends, be a part of Biggest Literature festivals in India, and join related seminars and webinars. You will see a significant change within and around you; you will see a shift in perception; you will learn the value of reading and understand the meaning of 'Unity in Diversity. Trust, there is much to explore and unveil when you go beyond just the term 'Literature'.
It showcases an epitome of 'Culture, Tradition, & Religion' while it serves as a blueprint of the global community. From the ancient civilizations like China, Egypt, Roman, and Persian to the philosophies of Swami Vivekananda, Buddha, Nagarjuna, Adi Sankara, and Shankaracharya, from the religious books like Bible, Vedas, and Quranas to the plays of Caryl Churchill, William Shakespeare, and Lucy Prebble, from the lyrics of Bob Dylan, Javed Akhtar, and Gulzar to the creative paintings of Leonardo da Vinci, Michelangelo, Maqbool Fida Husain, and Francis Newton Souza, everything is a form of literature with its distinctive beauty and essence. Through these art forms, different cultures and societies of the world harmonize with each other and pass on their importance to the people of the society. And the same goes from one generation to generation, maybe with a different extension to adopt and embrace, but the essence lingers on.
With a view to go back in time and relive the original beauty of literature, there comes Orange City Literature Festival, popularly known as OCLF Nagpur. Marked as one of the prestigious upcoming literary festivals in India, understanding the meaning and significance of literature.
Join Central India's biggest literature festival and get a chance to meet your favourite speakers, authors, politicians and poets etc. It's a lifetime opportunity to interact with them don't miss this chance Register Now